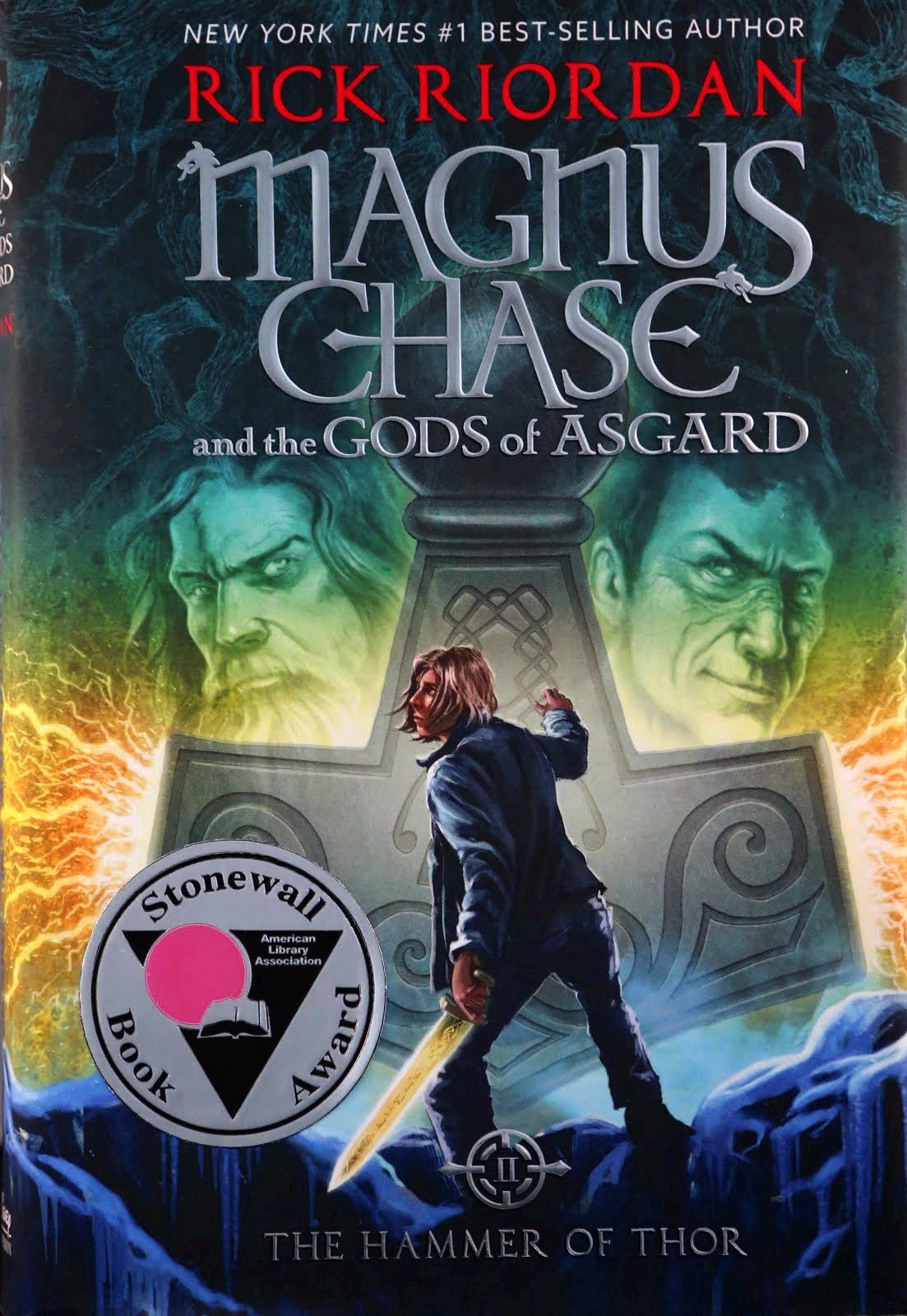 ATLANTA– "Magnus Chase and also the Gods of Asgard: The Hammer of Thor" by Ron Riordan, printed by Disney Hyperion, an imprint of Disney Book Group and "If I Had Been Your Girlfriend" by Meredith Russo and printed by Flatiron Books, would be the 2017 recipients from the Stonewall Book Awards – Mike Morgan & Ray Romans Children's & Youthful Adult Literature Award, correspondingly. The award was announced today through the American Library Association's (ALA) Stonewall Book Awards Committee from the Gay, Lesbian, Bisexual and Transgender Round Table, throughout the ALA Midwinter Meeting & Exhibits held Jan. 20 – 24, in Atlanta, Georgia.
The Stonewall Book Awards receive yearly to British-language works of outstanding merit for kids or teens concerning the gay, lesbian, bisexual and transgender experience. The award will be provided towards the winning authors or editors in the American Library Association Annual Conference & Exhibition in Chicago in June.
"The Youth Subcommittee selected the 2 titles that does not only showcased exceptional merit concerning the queer youth experience, but additionally symbolized the tales we want within our libraries and at the disposal of our kids and teenagers." stated Stonewall Book Awards Youth Subcommittee Chair Casey McCoy.
In Magnus's second adventure, Ron Riordan introduces readers to Alex Fierro, a gender fluid teen that has "startling eyes, a remarkable sweater-vest, along with a inclination hitting people" (54). Alex is really a hero to represent the expansive options of gender for generations to come.
In "If I Had Been Your Girlfriend," Meredith Russo informs the storyline of Amanda Sturdy, a transgender teen who moves to rural Tennessee for any new beginning. Groundbreaking because of its skill and authentic representation, this book displays the complexness, power, and hope possible when authors' #ownvoices are reflected within their art.
Three Stonewall Book Awards – Mike Morgan & Ray Romans Children's & Youthful Adult Award Recognition Books were named:
"Once the Moon Was Ours" compiled by Anna-Marie McLemore and printed by Thomas Dunne Books, an imprint of St. Martin's Press.
"Unbecoming" compiled by Jenny Downham and printed by Scholastic Corporation. by arrangement with David Fickling Books.
"Pride: Celebrating Diversity & Community" compiled by Robin Stevenson and printed by Orca Book Publishers.
The people from the 2017 Stonewall Book Awards Children's and Youthful Adult Subcommittee are: Chair Nel Ward, upon the market, Newport, Ore. Subcommittee Chair Casey McCoy, San Jose (Calif.) Public Library Darryn Diuguid, Ph.D., McKendree College, Lebanon, Ill. Christina H. Dorr, Ph.D., Hilliard (Ohio) City School District Kyle Lukoff, Corlears School Library, New You are able to Angie M. Manfredi, Los Alamos (N.M.) County Library System Marian Mays, Washington Speaking Book & Braille Library, San antonio Joel Shoemaker, Oakwood (Ill.) Public Library District Talya Sokoll, Noble and Greenough School, Dedham, Mass. Hillary St George, La Public Library and Gabriela Toth, H.W. Wilson/EBSCO Core Collections, Ipswich, Mass.
For info on the Stonewall Book Awards – Mike Morgan & Ray Romans Children's & Youthful Adult Literature Award along with other ALA Youth Media Awards, check out www.ala.org/yma.
The Gay, Lesbian, Bisexual, and Transgender Round Table from the American Library Association may be the earliest professional association for GLBT individuals the U . s . States. It's dedicated to serving the data requirements of the GLBT professional library community and knowledge and access requirements of individuals in particular. It hosts GLBT Book Month ™, a nationwide celebration every June and also the Stonewall Book Award, the earliest award honoring GLBT books. GLBTRT is dedicated to encouraging and supporting the disposable and necessary use of information, as reflected through the missions from the American Library Association and democratic institutions.
The American Library Association may be the earliest and largest library association on the planet using more than 57,000 people. Its mission would be to provide leadership for that development, promotion and improvement of library and knowledge services and also the profession of librarianship so they can improve learning and be sure use of information for those.
###
Resourse: http://ala.org/news/press-releases/2017/01/