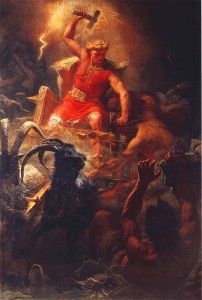 Top Stuff: +Ludvig Olmarker Thanks. Means a lot.
redberry092: i like thor
Elias5252CG: ragnarok not Armageddon
Subarashī kodomo: This guy is helping me understand half of what's going on in my book: The Sword of Summer which is ironic because I got it in Winter
HeavyMetallHammer: can anyone PLEASE tell me the name of the song that is plying or the band please??!!
Jozie Townsend: Would like to see facts on freyja and frigg